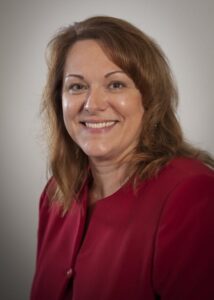 It is with a heavy heart that we share news about the sudden passing of our friend and colleague, Jennifer Broughton-Crommett. Jen had been with the organization for nine years and served as our Assistant Vice President of Human Resources. Because of her unique position at our company, she interacted with every employee and had an immeasurable impact due to her kindness, generosity, and willingness to lend a hand—or even some advice—to anyone in need.
"Jen touched every employee because of the type of person she was," said Todd Mason, President/CEO of Synergent. "While our Synergent family is devastated over this loss, we will be forever thankful for her dedicated service and for the time we had with her. We will miss her dearly!"
Jen's co-workers reflected that she "always took the time to listen," "had a contagious laugh," was "competent and supportive," and a "genuinely good person." A passionate follower of the Denver Broncos, she always cheered for her favorite team, despite working with so many New England Patriots fans.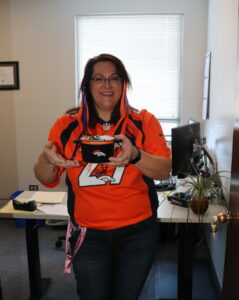 "It is hard to summarize how I felt about Jen because she meant so much to me," shared Cris Wescott, Chief Financial Officer for Synergent. "She was my colleague, but more important, she was my friend. We've known each other for more than 20 years—even before she came to work here—and there are no words to appropriately describe the depth of our bond and friendship. Jen knew me so well, she could complete my sentences. Her passing is an enormous loss for all who knew her."
Jen embodied the People Helping People spirit. She coordinated volunteer opportunities at the Good Shepherd Food Bank, organized employee outings to build comradery, and worked hard to identify top talent to support credit unions and their mission to improve the lives of their members and communities. She will long be remembered by all and her presence will be deeply missed, but not forgotten.
During this difficult time, we ask that you keep Jen's husband, Larry, her family, friends, and colleagues in your thoughts and prayers.
This article will be updated with funeral information once available.