4th Annual Synergent Connect User Conference Goes Virtual!
September 29 – Opening Remarks, Featured Speakers, Panel Discussion
October 4-7 – Breakout Sessions
Join us online for the fourth annual Synergent Connect User Conference! We are hosting this year's event in an online format in order to include as many credit unions as possible.
The multi-day digital experience will provide an interactive opportunity to connect and learn about the latest technology, payments, and marketing information relevant to you, our credit union partners.
This complimentary event, offered exclusively to Synergent credit unions, will include presentations from our in-house subject-matter experts and guest speakers. Log-in to hear the latest product news, network with colleagues from across the country, and ask any questions you may have during Q&A opportunities throughout the event.
Opening Remarks, Featured Speakers, Panel Discussion
September 29 | 9:00 AM – 12:00 PM ET

Todd Mason, President/CEO of Synergent, and Scott Johnsen, Senior Vice President of Operations, will kick-off the conference on the 29th. The following industry experts will also be presenting that day and participate in a panel discussion that will include a live Q&A: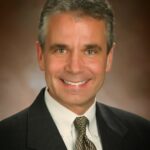 Tede Forman – Vice President, Payment Solutions | Jack Henry & Associates
Tede Forman provides leadership and strategic direction in the areas of operations, technology, and product development for Jack Henry's Payment Solutions team. This includes Card Processing Solutions (CPS), iPay Solutions, Enterprise Payment Solutions (EPS), and PayCenter Products. He has been with Jack Henry since 2011, has over 35 years of experience in technology and product leadership, and has over 20 years of experience in the financial services industry.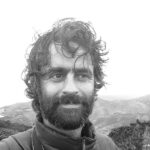 Ben Metz – Senior Managing Director | Jack Henry Digital
Ben is an entrepreneur and technologist with a deep technical background in building large scale systems in highly regulated industries. He wrote the first lines of code that would become Banno, built the subsequent engineering, operations, design and product teams, and was CTO when Banno was acquired by JHA in 2014. Ben continues to lead Banno as Head of Digital, providing overall direction and guidance for digital inside JHA.
Breakout Sessions – October 4-7 | 2:00 PM – 3:00 PM ET
Join our in-house subject matter experts for any or all of the following sessions throughout the week of October 4.
Please note: Each day's session has a unique registration link. Please be sure to register for each session you wish to attend!
October 4: Return on Relationship
Join our Marketing Services team to learn how to unlock the potential of the most powerful solutions you offer to your members.
October 5: Introducing the Episys User Group
Learn all about the new user group designed specifically for users of the Symitar® Episys® core hosted by Synergent and get to know the team of credit union volunteers who will lead the group.
October 6: What You Need To Know Right Now About Cards and Fraud
Join Rebekah Higgins, Synergent's Payments and Fraud Consultant, and Karen Martin, Synergent's Product Owner for Payments, as they discuss the latest trends in Payments and Fraud.
October 7: My Synergent, More Than Case Management
Hear from Synergent's Salesforce team about the powerful portal that is being built for all of your interactions with Synergent.