Creative Services – Portfolio
There's no place like Synergent. We only work with credit unions. Our award-winning expertise in direct marketing, data mining, and targeted campaigns can help drive lending, onboard new members, automate marketing, and much more!
Our experienced marketing team creates versatile, innovative pieces that are proven to increase earnings while cultivating credit union relationships with members.
Be inspired and have fun as you go through our portfolio! We would love to help you with your next marketing campaign. Email us at marketingservice@synergentcorp.com to get started today!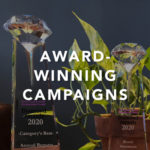 Connect with Marketing Services
Do you have ideas that you would like to discuss? Our marketing service representatives look forward to speaking with you! Please also feel free to email us directly at marketingservice@synergentcorp.com.